Dining

Our expanded Central Perk Café offers a New York deli-inspired menu.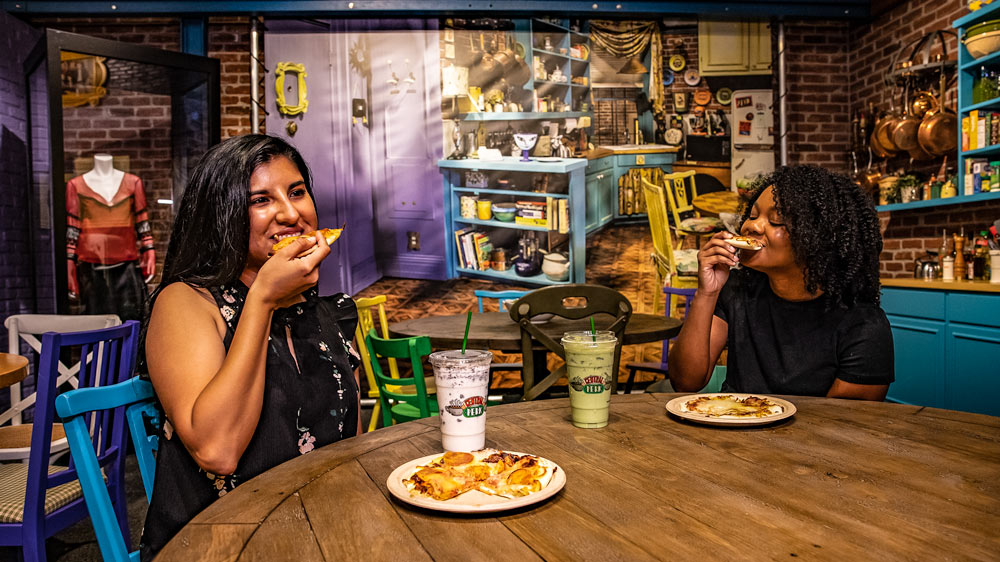 Expanded Central Perk Café
Guests can now enjoy a delicious New York deli-inspired menu including corned beef melts, pizza wedges, hot dogs, fries, and an assortment of salads, hot and cold sandwiches, and our special blend of Central Perk coffee with new Friends character-inspired beverages.
For dessert, we have recreated Rachel's Thanksgiving trifle (no meat in this version), New York-style cheesecake, Central Perk cupcakes, and other tasty bakery treats.
Once you purchase your food, dine in recreated sets including Central Perk, Joey & Chandler's apartment, Monica's apartment, and our Greenwich Village themed set.  After your meal, shop in our Friends Boutique with exclusive merch only found at the Studio Tour.




---
Starbucks Cafe at Welcome Center
Enjoy our full-service Starbucks at the start or end of your Tour, located in the Tour Welcome Center.  Enjoy your Starbucks sitting beneath the Tri-Wizard Cup or soak up some California sun on our patio.